MC Companies Volunteer Time-Off and Employee Grant Programs are making lasting positive impacts on their local communities across Arizona, Texas and Oklahoma.  MC Companies passion for giving back is well known and their philanthropic efforts have established them as leaders in the multifamily industry.
MC Companies made headlines several times in 2019 for their incredible support and $100,000 contributions to both the Autism Speaks Walk in Partnership with SARRC and the Cystic Fibrosis Foundation.  However, it is MC's Volunteer Time-Off and Employee Grant programs that truly showcase the giving spirit embraced at every level of the organization.
Each year, MC Companies gives every single employee 16 hours of paid VTO time, or paid Volunteer Time Off.  Employees are encouraged to use their paid VTO time and volunteer at the local charities and non-profits of their choosing.  "Our VTO program is honestly one of my favorite parts of this company" says Lesley Brice, President and Partner of MC Residential LLC. "Our employees are not just able, but empowered to volunteer at the charities that they are passionate about in their personal lives."
In 2019 MC Companies set a personal goal of using 50% of the companies' total VTO hours, and are thrilled to announce that they successfully met that goal. In 2019 employees of MC Companies volunteered a total of 1,590 hours at charities in their local communities throughout Arizona, Texas an Oklahoma.
MC Companies plans on carrying this momentum into 2020 and has already rallied together to volunteer for several local causes in their community.  Just this February, team members volunteered at the Ronald McDonald House in Mesa, AZ to prepare and serve dinner for families.  "Giving back and volunteering gives you such an incredibly fulfilling feeling.  You have no idea how much impact volunteering just one night can have on the individuals and families that need it" says Lyn Marquis, Director of Philanthropy.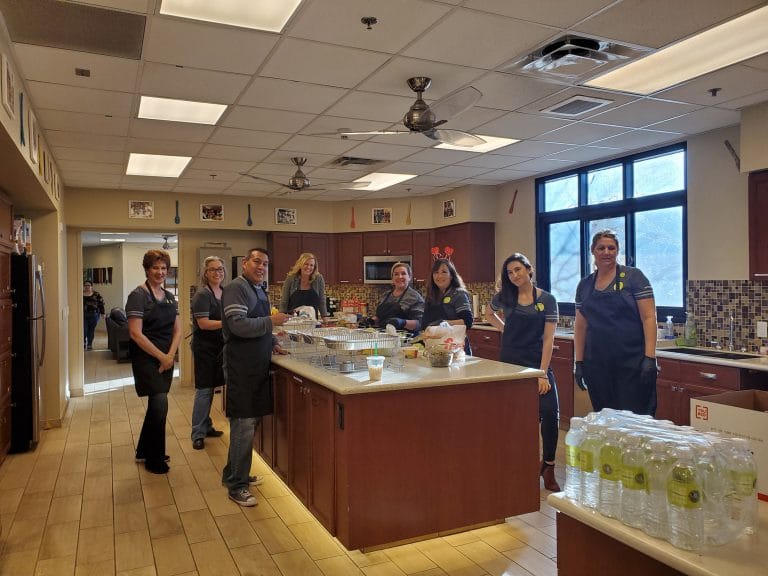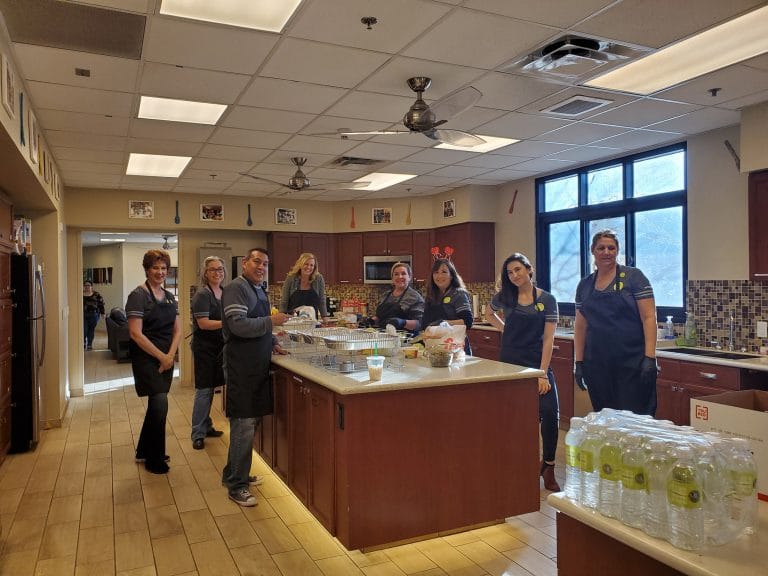 MC Companies invites you to join them and take the initiative of making a positive impact in your local community.  Encourage your friends, family and coworkers to pick a charity that has significance in your lives and setup your time to volunteer.  While it may not seem like much to you, the impact your work has on those in need is immeasurable.  You can learn about the MC Companies VTO Program and Sharing The Good Life Foundation by visiting their website.
About MC Companies: MC Companies http://sharingthegoodlife.org is a real estate investment, development, construction, and management company specializing in the multifamily properties and commercial markets. MC Companies has completed over $750 million in multi-family and commercial value-added transactions since 1985.